Benefits of being a dream employer
As companies move to increase their presence in the world and earn their piece of the market share. Many companies tend to neglect the best form of advertising, and that is employee satisfaction.
While clients/customers will always be the main focus of any company. The employees cannot be forgotten for the role which they play to the company's growth and wealth.
Companies that provide good working conditions for their employees, with a few unique perks, tends to produce happy employees, who are proud to work at that company and will share their experiences with others.
How does that affect the bottom line?
Take Google for example, they are well known for their unique style and work enviroment and have topped the charts as the number one (1) dream employer for American business students.
This was no cheap venture, but what it has created, is a large following of brand loyalist, who in their pursuit to convince the world that Google is the best, creates other brand loyalists.
This translates to revenue for the company, as Google products and services will the sought out, used and purchased.
The exposure is also great for Google, because it build brand recognition among the public, as curiousity and favour builds for how employees are treated.
Other companies at the top of the list are :
The Walt Disney Company

Apple

Nike

JP Morgan

Ernst & Young

Deloitt

and PWC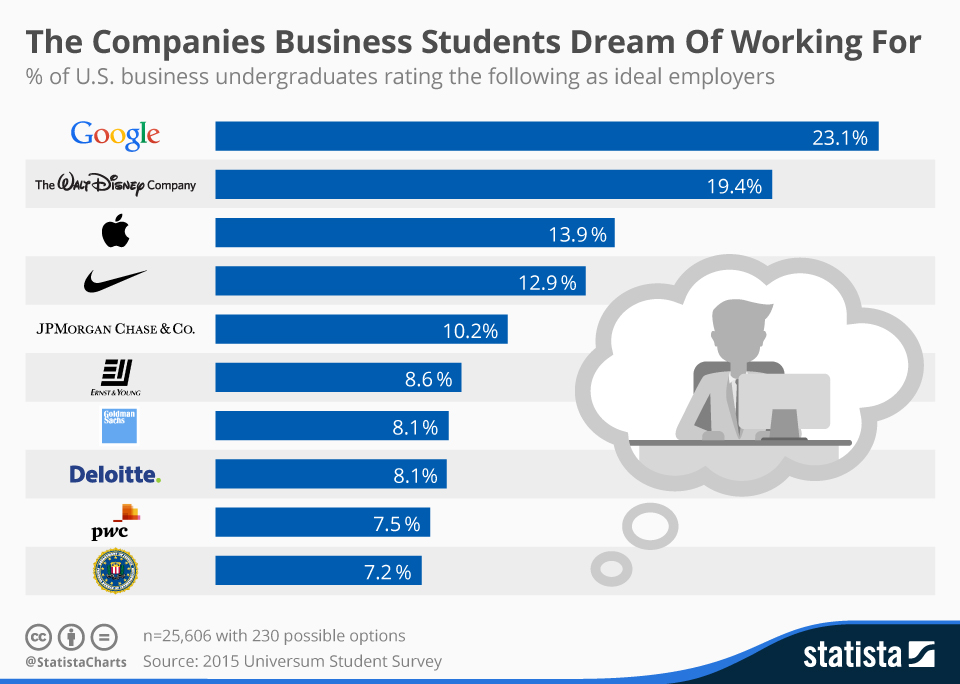 A good working enviroment increases work performance.
Studies show that, just a few simple things within the office can increase performance among workers:
Improved Office furniture
Technology
Proper Lighting
Appropriate work culture

Time for exercise
Company social events
Proper training for new hires, and opportunities for continued education.
Keep in mind that the employees today, could also be your clients whether today or in the future. They have families, who will grow with your company and bad publicity from an employee may sometimes be stronger than that of an unsatisfied client. An employee that is proud to work for a company, will voice it to whom ever is willing to hear. Many clients tend to voice complaints.